'Tis the season for looking back at the year that was! As 2014 passes into history & 2015 looms large, we at Comic Booked get to create "Best of 2014" lists for whatever we feel like & try to come up with filler to progress into those lists! ;P
So here is my own personal list of my favorite 10 comic book series of 2014. Yes they are in order & if I did not read it I did not add it……….so comment to tell me if I missed it because I would really like to read it!
10-DC's 'Batgirl'
I just wrote a review for the last issue of Batgirl & I called it a tale of 2 Batgirls………..which is exactly what 2014 was for the Batgirl series! The year started with the series being driven by the always amazing writing of the wonderful Gail Simone & ended after a creative change driven by the lovely art work of Babs Tarr (& new writers Cameron Stewart & Brenden Fletcher)! The controversy of issue #37 not withstanding, the new creative team seems to be adjusting to the character nicely!
9-Vertigo's 'The Wake'
Many of you may disagree with me but I like Scott Snyder………..I enjoy his 'Batman'………..which very nearly made my list…………& 'American Vampire' but this year belonged to the end of his story 'The Wake' with artist Sean Murphy. I am not sure how to describe a story that was really 2 stories, beginning as a horror story & ending as a scifi tale of a dystopian future!
8-Marvel's 'Hawkeye'
The stories of dual Hawkeyes Kate Bishop & Clint Barton were interwoven by Matt Fraction with alternating artists David Aja & Javier Pulido into an amazingly human tale that made me laugh & cry & scream & cry. Last year this was my favorite series & it would have been again except for a very sporadic publishing schedule that stole its fire. 🙁
7-Valiant's 'Quantum & Woody'
Christopher Priest & MD Bright prove that Quantum & Woody are not just the World's WORST Superhero Team but also the most resilient as they keep coming back in all their laugh out loud glory!
Anyone else for a movie version with Ice Cube & Chris Evans? 😉
6-Marvel's 'She-Hulk'
'She-Hulk' began this year looking for all to see like a capitalization on the success of 'Hawkeye' as Charles Soule & Javier Pulido took another adventure & told the stories of when she is not being a hero. & it was just that……………& it worked!!!!!!!!!!!! I waited patiently every month for Jenn………….until it was cancelled before its time! :'(
5-DC's 'Multiversity'
To be perfectly honest I was wondering whether I should compile this list by issue or series because of 'Multiversity'……..it is hard to think of it as a series, but by issue 'Thunderworld', 'Pax Americana' & 'The Secret Society Of Superheroes' would have filled up my whole list!
I know that many people think that Grant Morrison can run hot or cold telling excellent stories or befuddling messes……..but I generally like him more than not, & the three stories I mentioned prove that he has a range of story telling ability that no other author can match!
4-Dark Horse's 'Buffy The Vampire Slayer'
Though Buffy was solid all year long, with a return to simpler, smaller story arcs with an over aching theme to the '10th season, it was the final 2 part story of the year that secured it's place in my top 10. Showing that Buff's biggest super power is her heart, as she shared moments with Spike, Willow & Andrew, I felt Sarah Michelle Gellar leap of the page thanks to the fabulous art work of Rebekah Isaacs & the always engaging stories of Christos Gage!
3-Vertigo's 'Astro City'
Kurt Busiek, Brent Anderson & Alex Ross are just amazing! & 'Astro City' is the place where they are allowed to just create whatever they want to create & we as fans are given the honor & privilege of watching them go! No more need be said……………..a top 10 comic book every year it is published! 🙂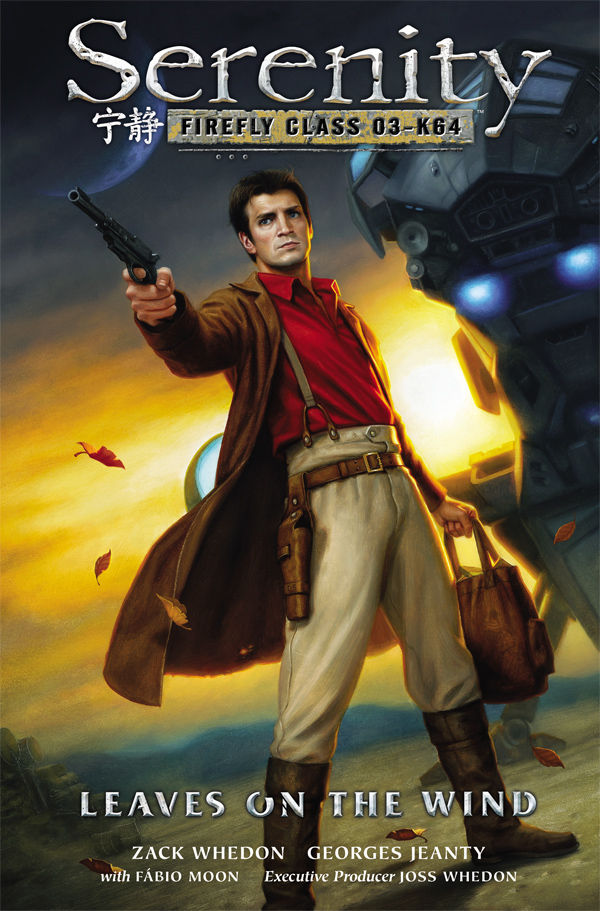 2-Dark Horse's 'Serenity : Leaves On The Wind'
First there was the television series that was cancelled before its time. Then there was the feature film that never received a sequel. Then this year Zack Whedon & Georges Jeanty told part 3 of the greatest scifi/cowboy story in the 'verse! If you are a fan of Firefly you will be a fan of this mini…………but you will cry for Wash all over again! :'(
1-Archie's 'Afterlife With Archie'
I know!!!!!!!!!!!!!!! When was the last time that anyone would imagine that Archie Andrews would be at the top of any list?????????
If you are a fan of 'The Walking Dead' then this story by Roberto Aguirre-Sacasa & Francesco Francavilla will absolutely thrill you! Taking characters that everyone grew up with & throwing them into an apocalypse where no one is safe & the poster boy for the innocence of 1940's teenage life in middle America is the bad boy defender against an undead horde is…………….there are no words! This series is absolutely brilliant & its sister series 'Chilling Adventures Of Sabrina' that is just beginning promises to be just as fabulous!
So now that you have my suggestions for what to catch up on before 2015 is here, what do you suggest I should read between Xmas & New Year's Eve?
Happy Holidays & Season's Readings!  ツ